Happy Birthday, Svarog!
01.02.2021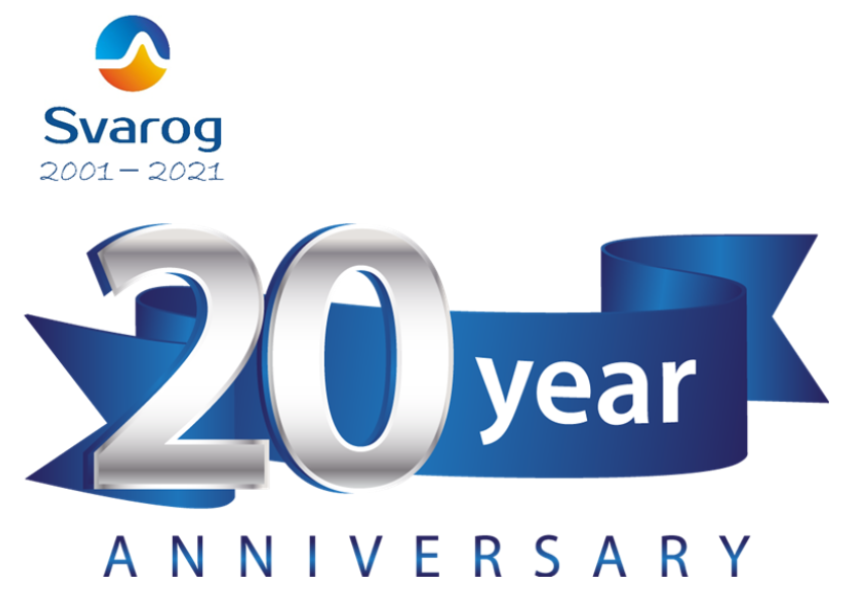 Happy Birthday, Svarog!
In 2021 Svarog LLP celebrates its 20th anniversary! We meet the date as a strong and promising company with a number of significant achievements and rich experience in the field of various kinds of works.
Over the period of 20 years we were constantly developing new directions and modernizing the production process. During these years we have earned the trust of our Clients and established long-term cooperation with many of them. We have branches in three regions of Russia and have successfully completed over 400 Russian and foreign projects.
We always strive for quality growth in everything. The specialists who have gone all the way of development from the moment foundation still work in Svarog. They both share experience with new employees and upgrade their knowledge daily, because every project and Client are specific. We are also glad to meet young promising specialists that come to us with new ideas and help the company to become even better.
Svarog is always in a hunt for interesting and original tasks, talented people, new ways of development and cooperation.
Today we would like to express gratitude to everybody who is connected with Svarog somehow – friendly staff, reliable partners, wonderful Clients and devoted friends!
Thank you for being with us during all these years!