Svarog congratulates on the New Year!
28.12.2022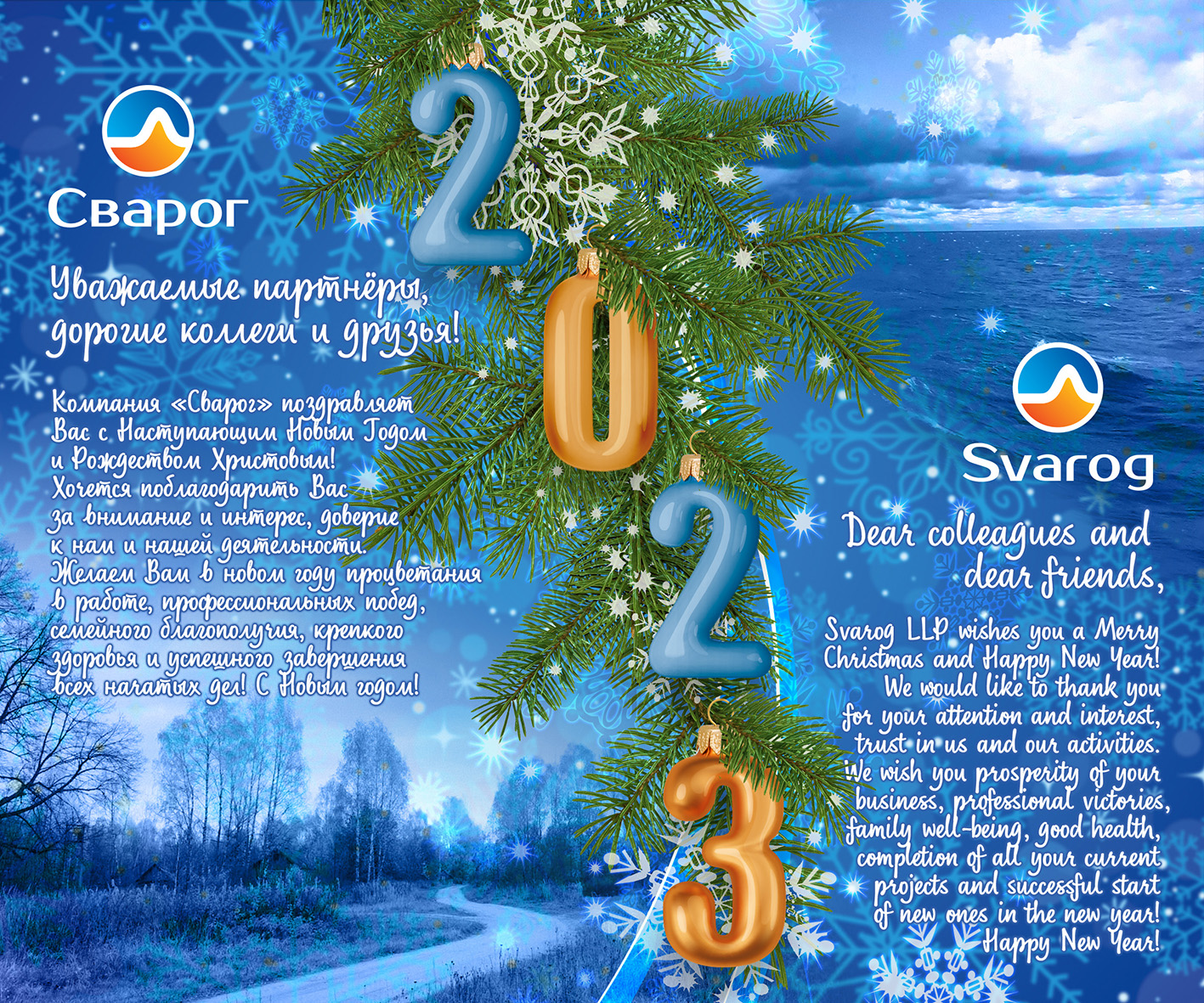 Dear partners, dear colleagues and friends!
Svarog LLP wishes you a Merry Christmas and Happy New Year! We would like to thank you for your attention and interest, trust in us and our activities. We wish you prosperity of your business, professional victories, family well-being, good health, completion of all your current projects and successful start of new ones in the new year! Happy New Year!