Svarog reconfirmed international certificates
28.03.2023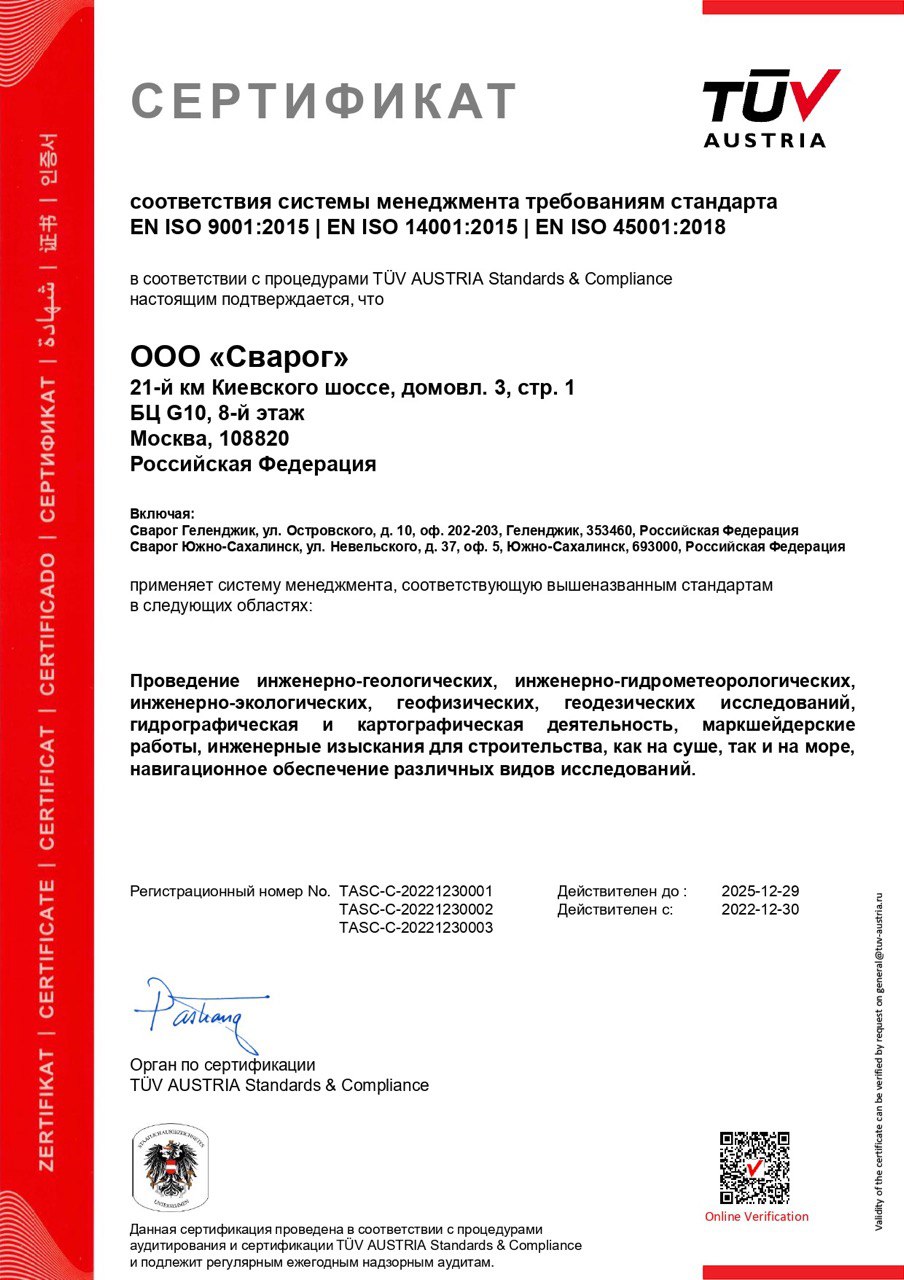 The systems of quality management, environmental management and health and safety management of Svarog LLC comply with the requirements of international standards ISO 9001:2015, 14001:2015, 45001:2018. This conclusion was made by TÜV AUSTRIA auditors who conducted a certification audit in the company.
For more than 20 years, Svarog has maintained a strict policy of compliance with international standards for the quality of services provided and the safety of employees in the workplace. The company also pays special attention to environmental protection and prevention of negative impact of the organization on the environment. Top management regularly reviews the management system for compliance with requirements to ensure its continued suitability, expediency and effectiveness.
The successfully completed audit once again showed that the Svarog management system is considered effective and efficient.