Contractor
Global Maritime Scotland Projects Ltd. / NPF GT Inspect LLC
Region
Prirazlomnoe Field
Ship
Ice-breaking vessel "Vladislav Strizhov", tugs "Kigoriak", "Neptun", "EEMS"
Positioning services for OIFP transportation to the base point were performed by SVAROG LLP. SVAROG specialists installed high accuracy navigation equipment on OIFP and all Tug Vessels, which then wereintegrated in Tug Management System. It allowed to complete transportation and installation task safely and efficiently to the maximum.
Transportation of OIFP was provided by multipurpose icebreaking vessel "Vladislav Strizhov" and supply vessels "Kigoriak", "Neptune" and "Eems". It took one week to tow the platform. Distance of the towing route was about 1200 km.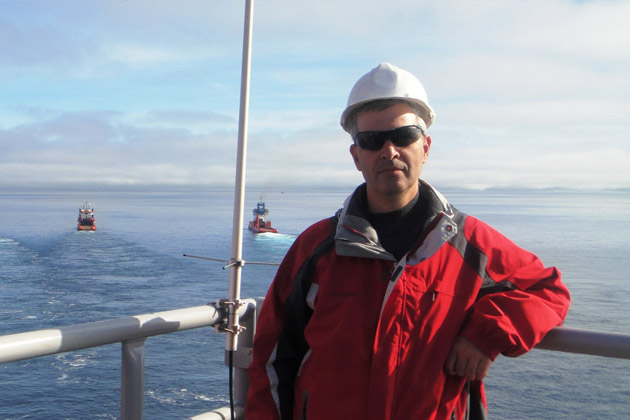 Prirazlomnoe field is the only one functional Arctic shelf hydrocarbon extraction project in Russia.
The main object of field development is offshore ice-resistant oil platform "Prirazlomnaya".