Subcontractor
JSC Iskatel
Region
The Barents Sea, west part of Novaya Zemlya archipelago
Ship
Scientific Research Vessel "Akademik Mstislav Keldysh"
Shtokman structure was found out in 1981 as a result of complex offshore geophysical survey performed by "Sevmorneftegeophysica" organization on research vessel "Professor Shtokman" - hence the name.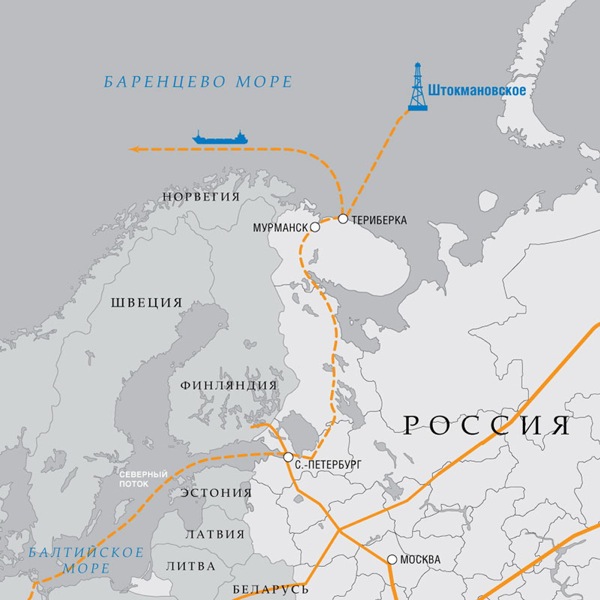 For financial, design, construction and extraction purposes within the first phase of field development joint venture company Shtokman Development AG (Gazprom – 75%, Total – 25%) headquartered in Zug (Switzerland) with branches in Moscow, Murmansk, Teriberka was established in February 2008. In 2010 Shtokman Development AG and SVAROG LLP signed an agreement for offshore geophysical survey and UXO search at the construction site and along the underwater pipeline route (Shtokman Field – Teriberka). SVAROG LLP provided funding for major upgrade of research vessel "Akademik Mstislav Keldysh" to fulfill the obligations under this contract.
As a result of offshore and onshore surveys geomorphology and seabed topography were specified with high accuracy, sediments stratigraphy was presented, potential hazardous factors were determined and brought under control, real conditions of survey area were described in details.